TUM
Klinikum rechts der Isar Technische Universität München
Neuro-Kopf-Zentrum
Abteilung für Neuroradiologie
Forschungsgruppen und Projekte
Neuroenergetics of the human brain
Kurzbeschreibung
The human brain consumes around 20% of the energy produced by the body. While neuroscience research has immensely progressed in understanding the micro- and macroscopic architecture of the brain, the reason for its high energy demands is still a mystery. In my research on the Neuroenergetics of the human brain, I study how energy metabolism drives neural signaling and whether it is altered in neuropsychiatric disorders. At TUM, I have therefore established simultaneous measurements of glucose and oxygen metabolism in the brain combining quantitative PET, calibrated fMRI and edited MRS.

Please check my webpage (www.valentinriedl.de) for current projects, open positions and associations with Munich universities and other research groups.
Leitung
Förderung
ERC starting grant 759659, Deutsche Forschungsgesellschaft (DFG) RI2519, Kommission für klinische Forschung (KKF) 8762754, Alzheimer Forschungsinitiative (AFI) 088660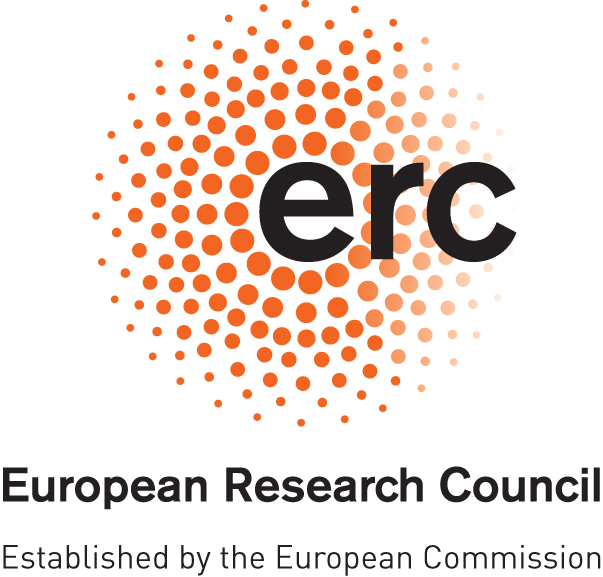 Ausgewählte Publikationen
Riedl V, Utz L, Castrillón G, Grimmer T, Rauschecker JP, Ploner M, Friston KJ, Drzezga A, Sorg C. Metabolic connectivity mapping reveals effective connectivity in the resting human brain. Proc Natl Acad Sci U S A. 2016 Jan 12;113(2):428-33.
Riedl V, Bienkowska K, Strobel C, Tahmasian M, Grimmer T, Förster S, Friston KJ, Sorg C, Drzezga A. Local Activity Determines Functional Connectivity in the Resting Human Brain: A Simultaneous FDG-PET/fMRI Study. J Neurosci. 2014 Apr 30;34(18):6260-6.
Doll A, Sorg C, Manoliu A, Wöller A, Meng C, Förstl H, Zimmer C, Wohlschläger AM, Riedl V. Shifted intrinsic connectivity of central executive and salience network in borderline personality disorder. Front Hum Neurosci. 2013 30;7:72.
Sorg C, Manoliu A, Neufang S, Myers N, Peters H, Schwerthöffer D, Scherr M, Mühlau M, Zimmer C, Drzezga A, Förstl H, Bäuml J, Eichele T, Wohlschläger AM, Riedl V. Increased intrinsic brain activity in the striatum reflects symptom dimensions in schizophrenia. Schizophr Bull. 2013;39(2):387-95.
Dovern A, Fink GR, Fromme AC, Wohlschläger AM, Weiss PH, Riedl V. Intrinsic network connectivity reflects consistency of synesthetic experiences. J Neurosci. 2012;32(22):7614-21.
Biswal BB, Mennes M, Zuo XN, Gohel S, Kelly C, Smith SM, Beckmann CF, Adelstein JS, Buckner RL, Colcombe S, Dogonowski AM, Ernst M, Fair D, Hampson M, Hoptman MJ, Hyde JS, Kiviniemi VJ, Kötter R, Li SJ, Lin CP, Lowe MJ, Mackay C, Madden DJ, Madsen KH, Margulies DS, Mayberg HS, McMahon K, Monk CS, Mostofsky SH, Nagel BJ, Pekar JJ, Peltier SJ, Petersen SE, Riedl V, Rombouts SA, Rypma B, Schlaggar BL, Schmidt S, Seidler RD, Siegle GJ, Sorg C, Teng GJ, Veijola J, Villringer A, Walter M, Wang L, Weng XC, Whitfield-Gabrieli S, Williamson P, Windischberger C, Zang YF, Zhang HY, Castellanos FX, Milham MP. Toward discovery science of human brain function. Proc Natl Acad Sci USA. 2010;107(10):4734-9.
Sorg C*, Riedl V*, Mühlau M, Calhoun VD, Eichele T, Läer L, Drzezga A, Förstl H, Kurz A, Zimmer C, Wohlschläger AM. Selective changes of resting-state networks in individuals at risk for Alzheimer's disease. Proc Natl Acad Sci U S A. 2007 Nov 20;104(47):18760-5. Epub 2007 Nov 14.